How To Be Alone With Yourself
As a peripatetic used to making major moves, I've been training for this all my life.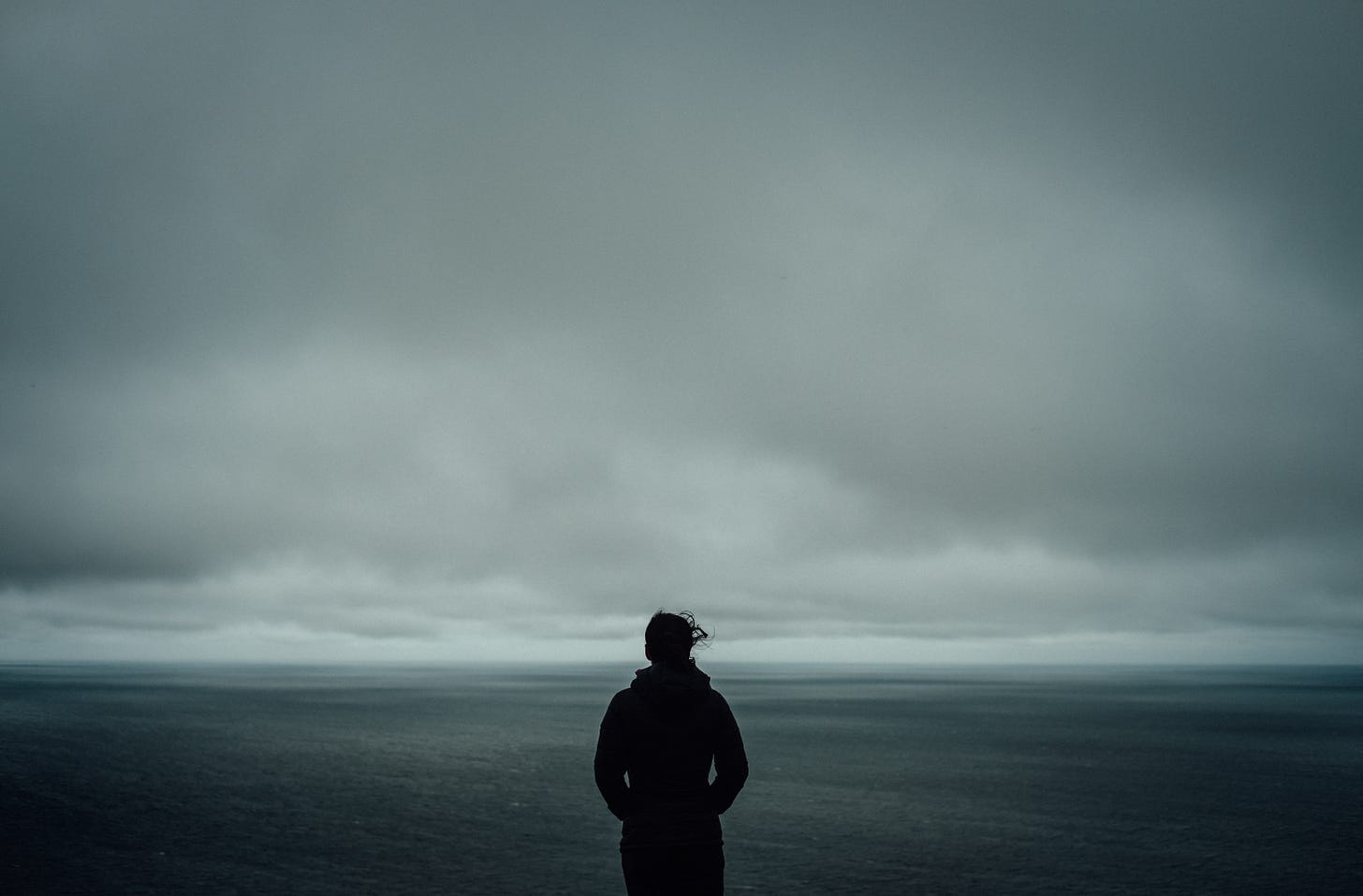 First of all, I'm not a mental health expert so if you're really struggling, reach out to a professional!
But I can tell you that, as someone who has moved a LOT, I do kinda feel like I've been training for our current pandemic-necessitated self-isolation all of my life. I say "training" half in jest, but also seriously. I have had to train myself to be alone, and not just because I'm a writer (although that requires a lot of solitude too). I've made quite a few major moves (changing cities or countries) to places where I didn't know a single soul, starting at 18. Even now, between writing and my job, which includes directing a low residency MFA, I can go entire days not seeing people unless I make an effort.
That said, this post is not how to keep yourself entertained. I've already written that post. This is more about the thing that *really* makes being alone hard. The fact that you're not really alone: you're suddenly having a lot of uninterrupted, one-on-one time…with yourself.
So here are some tips on how to make peace—maybe even friends—with yourself. Take what resonates and leave the rest. Now is not about pressuring yourself to do more than you can handle, but I wanted to share some of the things I've done when I was the only person I've had to talk to.
For as long as you need to, don't expect too much of yourself.
I know moving isn't the same thing as a pandemic, but when I've had to make a major move I've definitely felt a lot of stress and anxiety. I'm like that now, and I also feel a lot of pressure to live up to by own expectations. These include:
I should manage the emotions (read: keep happy!) of everyone I work with/work for/teach/direct/know/make eye contact with on the street

I should be strong at all times

I should be PRODUCTIVE because I've got ALL THIS TIME

I should be CREATIVE because see above.

I should be POSITIVE because I'm a POSITIVE PERSON, dagnabbit!

A ton of other "shoulds" echoing around my brain at any given moment
Right now I'm trying to scale back on those "shoulds." There are things I have to do; obligations I owe my students, my bosses, etc. But I can't manage their feelings. I can assure them I'm here and I'm working and I'm wishing them the best, but I can't make them feel better, or less scared, or whatever. As for the other stuff—things that are NOT really obligations—I can give myself a break. Either for a few days or weeks, or just a few times any given day. I don't always have to be "on" and sometimes what I need to do is shut my phone and my computer in my office and read a book.
Use this time to reassess
This is a great time to reassess. Journaling relieves anxiety, so you might try starting each morning by asking yourself "What do I really want to do today?" and write for three pages, whatever comes to mind. You might realize you want to make a bundt cake and binge-watch Insecure. Or maybe you want to paint your deck. Maybe you DO want to dig into work first thing, or then start writing that book you've always dreamt about.
Part of what this journaling will help you do is focus on TODAY, which is important. The future may be uncertain, but today is really what matters. You'll also start to see patterns. Maybe you need more creativity in your life, in general. Maybe you've always wanted to write something or paint something or cook something, and you've been telling yourself you don't know how to write/paint/cook. Maybe you really need to rest. That's an important thing to realize, too. Sometimes these are lessons we can take with us when life gets back to normal.
Giving yourself a moment to catch up with yourself can be a boon. Just use the time to listen to those voices that might normally have been muted by work, responsibility, and self-doubt.
You're not really alone
I think a lot of us, understandably, prioritize our immediate existence. That means we go out with the people in our lives now: we go for drinks with coworkers, we go to the gym with our neighbor, we have Sunday brunch with our local friends.
What moving so many times has taught me is that your not-so-local friends are very important, and can be genuinely present in your life. This is true so more than ever, with current technology.
So use FaceTime to watch that Netflix show you've been binging with your best friend. Start at the same time and comment on the action, just like you would if you were in the same room. Use Zoom for virtual happy hours. I've got three scheduled this week! You can cook with a date, whether he's across town or in California.
The point is that I've really realized how much I've taken my friendships, distant and local, for granted now that I can't rely on my immediate social circle. I've had long talks with people (both here in Pittsburgh and across oceans) who've reached out because of the pandemic, but we could have been talking this entire time. I also feel SO much better after having spent time with them, virtually or not. And so I try to pay it forward by reaching out to someone else, and they like it, too.
So don't be afraid to reach out, to assess (and reassess!) what you really want to be doing (with your day or your life!), and be kind to yourself! I'm finding it hard to focus (hiding my phone has been key to my sanity), but I'm also not beating myself up about it. It's important to take care of ourselves, so we can take care of those around us.
If you like this post, please share!
Or feel free to subscribe for more content like this, straight to your inbox.